DVL-C Long Range HD Video Transmission System with Camera-Free Shipping
With this product, you earn
499
loyalty points.
DVL-C(DVLC) is a long range HD video transmission system with camera, the max transmssion distance is 3km.
DVL-C is a long range video transmission system. DVL-C video system features low power consumption, low latency and long distance. DVL-C HD video transmission system is based on 5G frequency and with a maximum 3km range. The output power of DVL-C is adjustable from 25mw to 800mw. The Receiver module has both HDMI output and wifi output, so the wireless video can be displayed on a Monitor and cellphone at the same time.
DVL-C also has OSD module port, so equip the DVL-C with an OSD module, besides the video, the OSD data also could be displayed on the monitor, like transmitter voltage, transmitting power etc.

Specification:
Transmission distance: 1.8km(100mw);3km(800mw)
EIRP: 25mw-800mw adjustable
Sensitivity: -95dbm±2dbm
Frequency: 5G
Working Temperature: -10~60℃
Storage Temperature: -20~50℃
Size:75.5x54.5x22mm(Tx),105x74x26mm(Rx)
Weight: 102g(Tx), 174g(Rx)
Working voltage: DC 12V(6V-16V)2S-3S
Video Output: WiFi(for mobile devices); HDMI (for HDMI display devices)
Video Resolution: 1080p@60fps, 720p supported
Frequency switching: 14 frequency points, manual switch
Features:
Ultra long transmission range
720P/1080P@60fps video output
With High resolution camera
Video storage with TF card supported
With OSD Module Port
Your Purchase Includes:
1x DVL-C Ground Unit
2x Ground Unit Antenna
2x Ground Unit Mobile Antenna
1x DVL-C Air Unit
2x Air Unit Antenna
1x HD Camera
1x Power Cable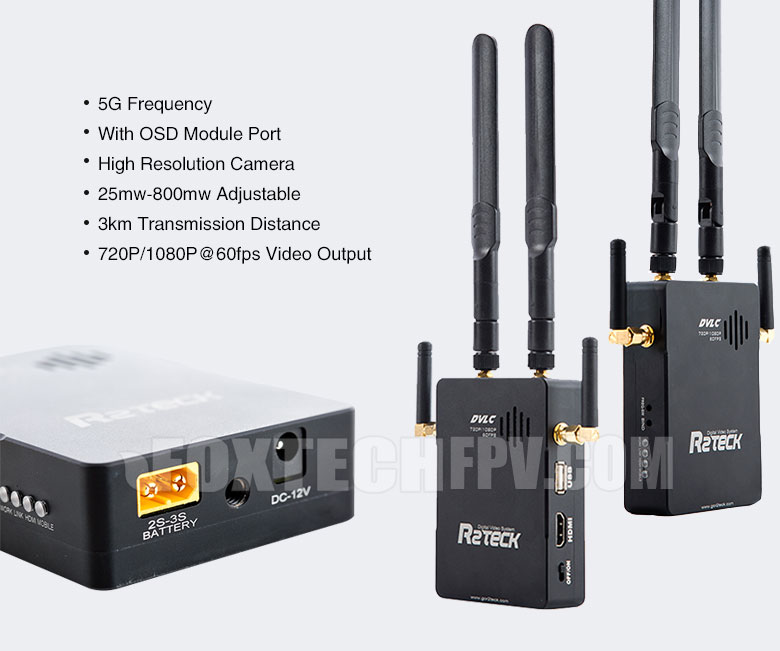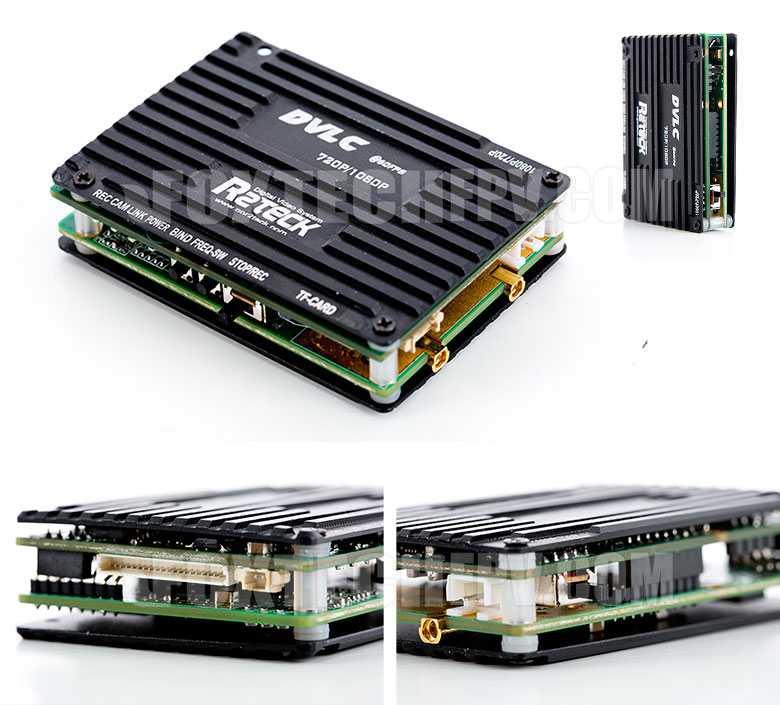 Professional & Just-in-time
Compare Products
You have no items to compare.