6s 5000mah lipo battery high discharge for RC multicopter helicopter plane
With this product, you earn
126
loyalty points.
6s,5000mah, lipo battery,high discharge for RC multicopter,helicopter,plane
Specification:
- Voltage: 22.2V
- Capacity: 5000mAh
- Energy(wh): 110.0Wh
- Cell Configuration: 6S1P
- Power Connector: XT-90
- Weight: 736g
- Max cont. discharge: 35C


Your Purchase Includes:
-1x Foxtech 6S 5000mAh Lipo Battery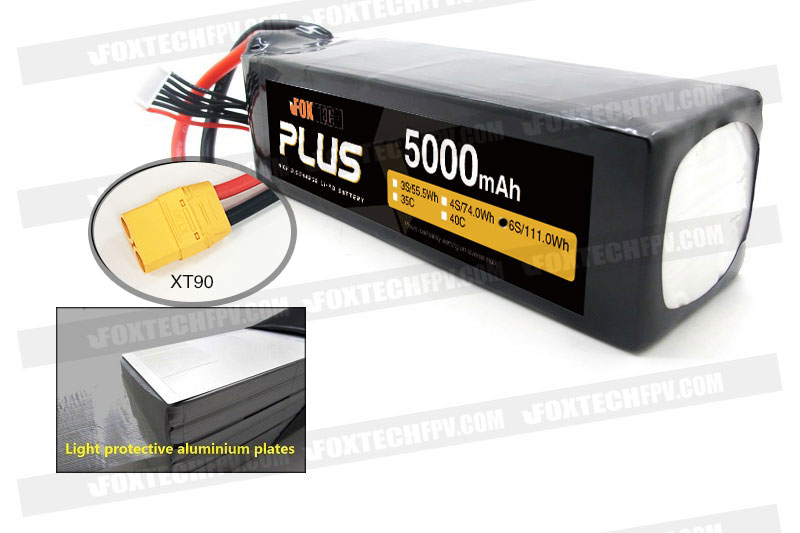 Professional & Just-in-time
Compare Products
You have no items to compare.