FOXTECH SEEKER-30 TIR 30X Optical Zoom and Thermal Camera with 3-axis Gimbal-Free Shipping
With this product, you earn
19539
loyalty points.
SEEKER-30 TIR is a 3-axis high precision gimbal with 30X starlight zoom camera and infrared camera. SEEKER-30 TIR has HDMI Output version and Ethernet Output version.
SEEKER-30 TIR has two version: HDMI Output version and Ethernet Output version.
SEEKER-30 TIR is a 3-axis high precision gimbal with 30X starlight zoom camera and thermal camera. The 30X zoom camera provides 1080P 60FPS full HD video streaming and the 30X zoom capability enable you to see objects in detail over distance. The thermal camera with a 25mm IR sensor, pixels is 640x480. The thermal camera allows you to detect targets in the night or low visibile conditions. SEEKER-30 TIR uses Sony sensor,and the minimum illumination is 0.01lux@F1.6 (color).
The high-precision 3-axis gimbal is developed based on FOC technology. The gimbal offers 2 smart speed modes: FAST speed and LOW speed. Fast speed mode is used for small zooming range, low speed mode is used for large zooming range. SEEKER-30 TIR supports PWM,S.BUS control and serial command control.
SEEKER-30 TIR is using the most advanced thermal tracking technology, with which you will never lose the object, the tracking function works on daylight sensor too. Just zoom in and put the object you want to track in the screen, move the cursor to the object and lock it via controller, and then the camera will track it automatically.
FOXTECH SEEKER-30 TIR supports Pic-in-Pic function, and the two pictures could be switched mutually. The gimbal also could geo-tag the video streaming and photos, and the gimbal Yaw/Pitch angle, height, time information also will be displayed on camera OSD, this is really important when you are carrying out missions like rescue and search.
FOXTECH SEEKER-30 TIR can be applied in many fields like power line inspection, fire fighting and searching.
Specifications:
Weight:1400g
Working Voltage: 4S-6S
Size:164.5x127.6x173.5mm
Working Temperature: -20℃ ~ +80 ℃
Static Current: 400mA@16V
Dynamic Current: 500mA@16V
Range of control angle: Pitch:±90° Roll:±85° Yaw:±170°
Control Precision:
Pitch & Roll: ±0.01°Yaw: ±0.01°

White Light Camera:
Sensor: 1/2.8" 2.13 Megapixels Exmor R CMOS sensor
Lens: 30X optical zoom, f=4.3~129mm, F1.6-F4.7
Video Output Resolution: 1920*1080P@60fps
Minimum illumination:
Colour: 0.01 lx(F1.6,AGC on,1/30s)
S/N ratio: More than 50dB
Aperture: Φ16.0

Thermal Camera:
Pixels: 640x480
Pixel Size: 17μm
Emissivity Correction: Emissivity 0.01~1 adjustable
Image Enhancement: Automatically adjusts image brightness and contrast
Color Palette: Black hot, white hot, pseudo color
Tracking:
Warning Temperature -20℃~120℃
Data Refresh Rate: 25Hz
Output lag: <3ms
Tracking Velocity: ±32 pix/frame
Target Size: 16x16 pixels - 128x128 pixels

Your Purchase Includes:
1x SEEKER-30 TIR 30X Optical Zoom Camera
1x SEEKER-30 TIR 3-axis Gimbal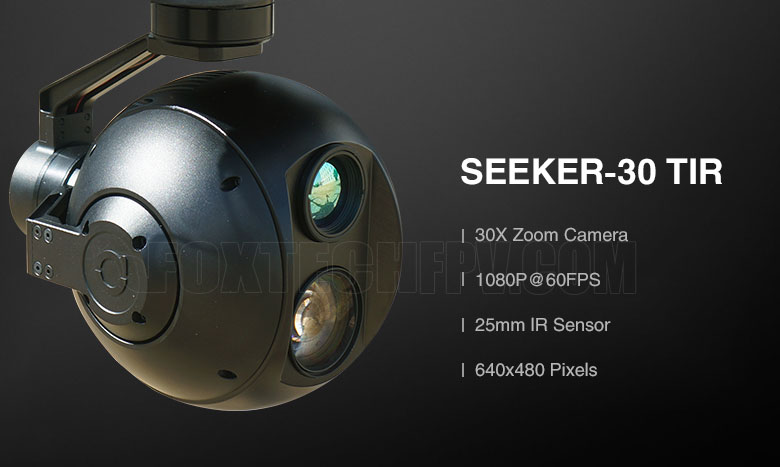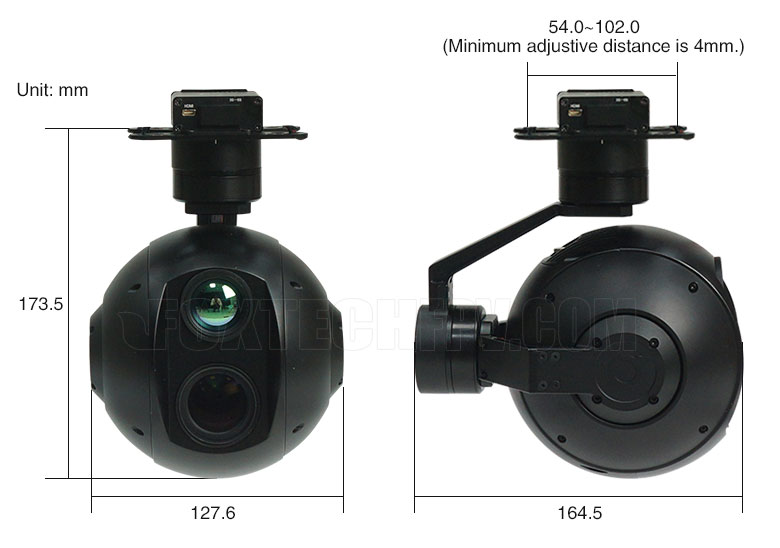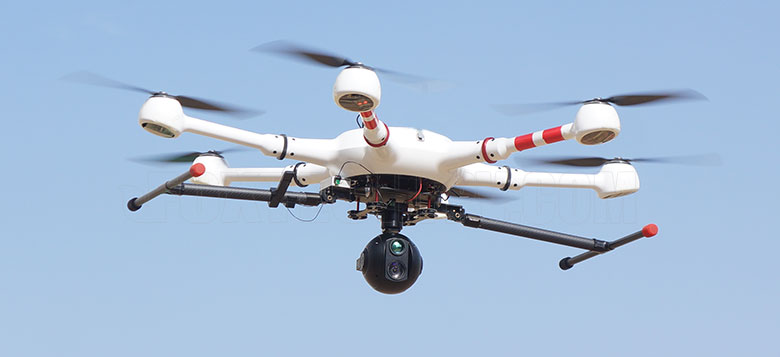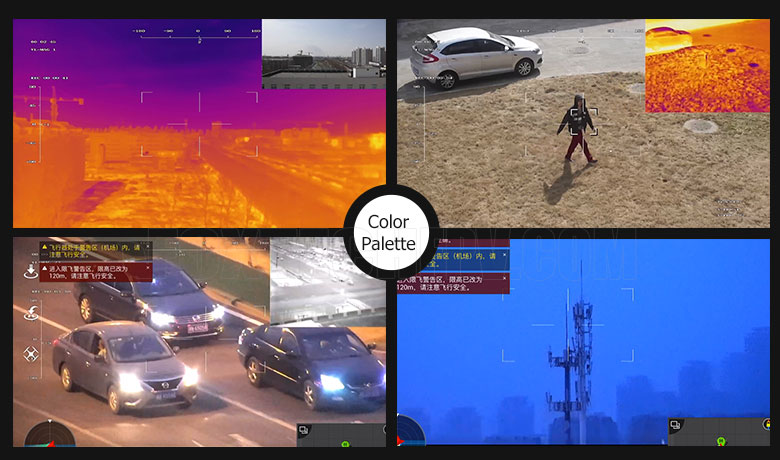 Professional & Just-in-time
Compare Products
You have no items to compare.