Radiolink Pixhawk Flight Controller
Special Price
$121.99
Regular Price
$129.99
With this product, you earn
122
loyalty points.
Processor:
32-bit STM32F427 Cortex M4 core with FPU
168 MHz / 256 KB RAM / 2 MB Flash
32 bit STM32F100 failsafe co-processor

Sensors:
ST Micro L3GD20H 16-bit gyroscope
ST Micro LSM303D 14-bit accelerometer / magnetometer
Invensense MPU 6000 3-axis accelerometer/gyroscope
MEAS MS5611 barometer
Radiolink Pixhawk is a real king of the open source flight controller made by Radiolink. On the basis of 3DR PIX function, it developes optimized circuit design and creative design automation software QA system, which guarantee the quality of product.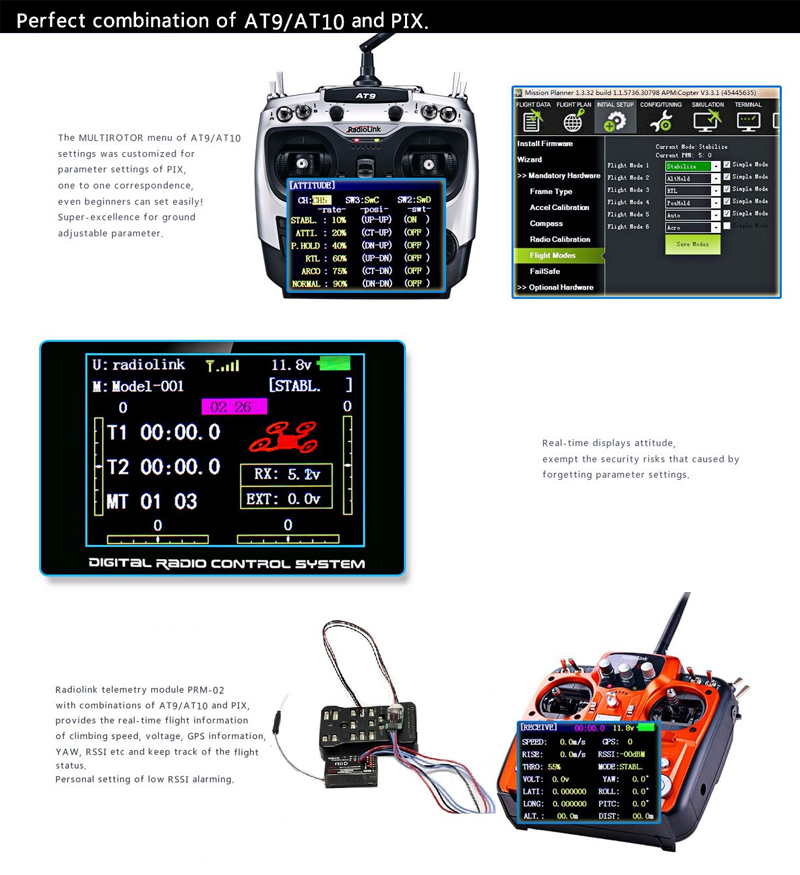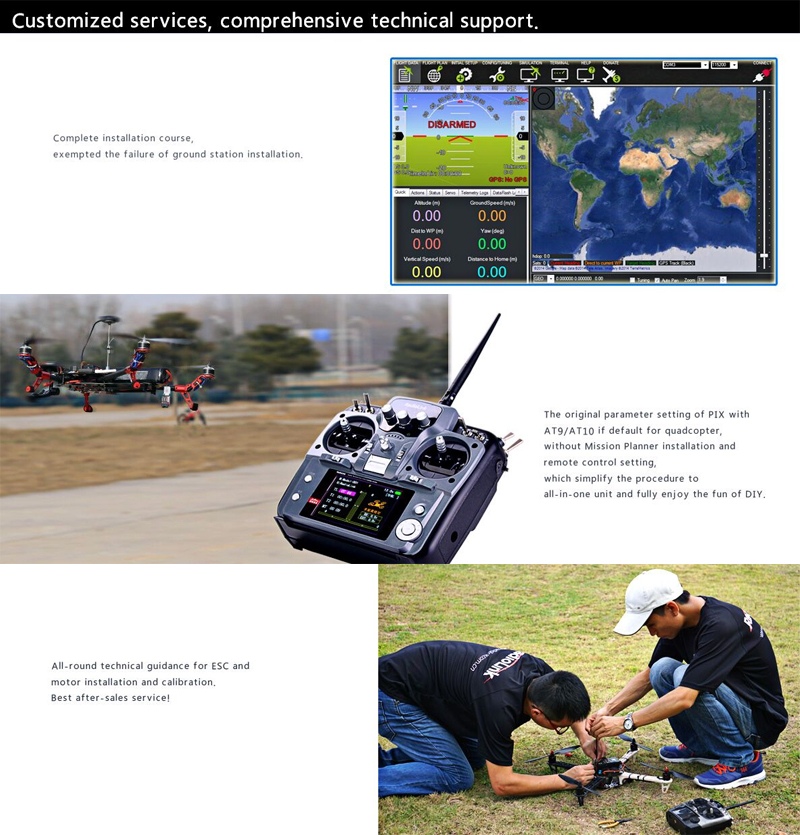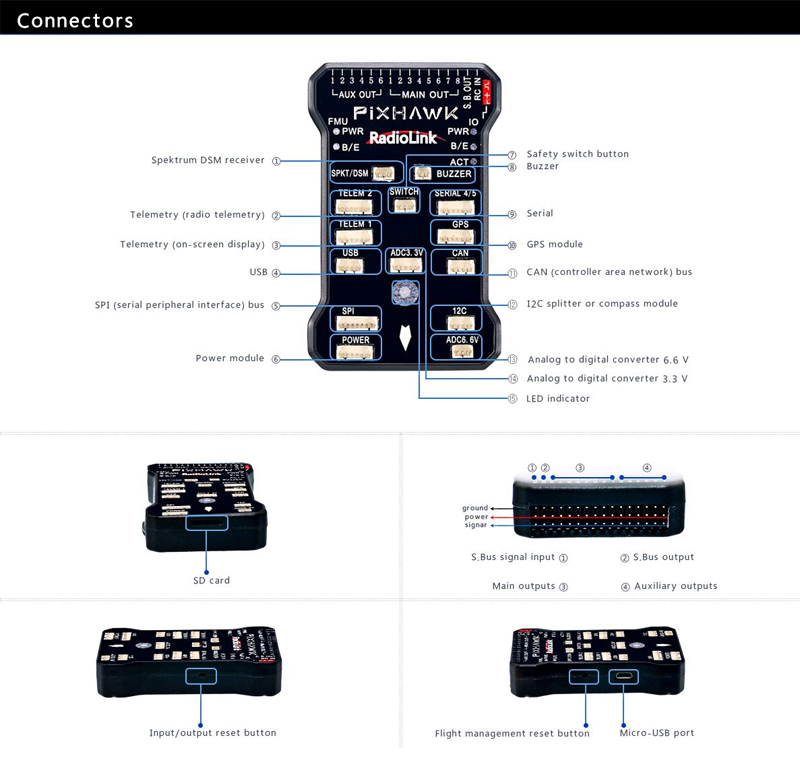 Professional & Just-in-time
Compare Products
You have no items to compare.