Foxtech Nimbus VTOL V2 for Mapping and Survey-X9D Combo (preorder)
With this product, you earn
2759
loyalty points.
Foxtech Nimbus Vertical Take-off and Landing airplane|UAV for mapping, survey and long range inspection.
Diamond 6S 22000mAh Battery Low Voltage Warning: Please send a QRTL command if the voltage drops to near 20.4V or send a Q-LAND command if the voltage drops to 19V, or the battery will be drained out very soon!!
Foxtech Nimbus VTOL is a Vertical Take-off and Landing airplane, in this version, we equip 28kg high speed tilting servos, with the newly upgraded system, the plane can hover like a multicopter more steadily and take off and land in very heavy wind.
The highlight of Nimbus VTOL is the wind resistant feature. It means that when the plane is in multicopter positioning mode, or in Auto mode, during taking off and landing stage, the two tilting motors will tilt to a certain level to compensate the wind, that keeps your plane much stable and also give you much better safty during landing and taking off stage. With the newly upgraded motors, the max flying speed can reach 35m/s, the average speed is 15m/s to 16m/s, and the stall speed is 10m/s-11m/s.

Nimbus VTOL equipped with PG20 Dual Battery Swapping Board, which increased at least 30% flight time of Nimbus VTOL.
Nimbus VTOL also has a big inner space, can put lots of batteries and other equipments. And the quick-detached design makes Nimbus VTOL easy to assembly and dissembly, and transport.
This Nimbus VTOL mapping version can be equipped with Foxtech Map-01 and Map-A7R mapping cameras to do mapping jobs, when you use this Nimbus to do mapping, you can also equipp Nimbus with RTK, and PPK system to increase the map precision, for which a new RTK module holder is installed on Nimbus to help transmit back real-time, centimeter-level positioning data.
The Nimbus Mapping version is equipped with a 15km Range Datalink(900MHz) for long range inspection. Foxtech Nimbus VTOL mapping version is cost-effective plane compared with other expensive multicopters or fixedwings, it is a good option for customers to do mapping and survey.
Now for every Nimbus purchase, you can get both 1 pair of 13 inch spare wooden propellers for tilt motor and 1x 17 inch spare matt propeller for Tail Motor free of charge.
Specifications:
Version: VTOL Mapping Version
Wingspan: 1800mm
Length: 1300mm
Max Flying Height: 3500m
Max Flying Speed: 35m/s
Take-off Weight: 2.85kg(without battery)
Suggested Take-off Weight: 4.8kg
Suggested Payload: 800g
Suggested Battery: 6S 12000mah Lipo Battery; 6S 16000mAh Li-ion Battery and 6S 2200mAh Lipo Battery.

Features:
-Take off andand ver ltically like a multicopter.
-Great Wind Resistant Feature.
-Go waypoints & click-go automatically in either fixed wing or multicopter mode.
-No launching rail or parachute needed, launching directly from an area as small as 4x4m.
-Do mapping jobs by designing in ground station.
-In case there is any failure on ailerons, elevators, Nimbus VTOL mapping version can switch to multicotper mode to save the plane.

Your Purchase Includes:
Notice: Pixhawk 2.1 Standard Set is currently out of stock, we now replace it with CUAV V5+ Flight Controller Set
PNP:
1x Nimbus VTOL Mapping Version Airplane
2x 28kg Servo
2x Tilt Motor
1x Tail Motor
1x Tail ESC
2x Tilt ESC
1x (pair) 13 inch Wooden Propellers
1x (pair) 13 inch Spare Wooden Propellers(for free)
1x 17 inch Matt Propeller
1x 17 inch Spare Matt Propeller(for free)
1x Px4 Air Speedometer
1x ASSAN 8A UBEC
1x X9D Plus Radio Controller(Mode II)
1x Foxtech PG20 Dual Battery Swapping Board
1x CUAV V5+ Flight Controller with CUAV NEO V2 Pro GNSS
1x Foxtech PG20 Dual Battery Swapping Board
1x CUAV P9 900MHz Radio Telemetry Wireless Transmission Module
1x Assembling, tuned and Flying Test Service
Optional:
Foxtech Map-01 Mapping Camera
Foxtech Map-A7R Full-Frame Mapping Camera with 35mm Lens
Battery Option 1 (with PG20):
Foxtech 6S 16000mAh Li-ion Battery
6S 2200mAh Lipo Battery
Battery Option 2:
Foxtech Diamond 6S 22000mAh Semi-solid State Lipo Battery
10KM RC Range Upgrade:
If you want to extend the remote-controlling distance, you may also choose the Rlink 433MHz Long Range UHF TX and 8CH SBUS RX Combo.
Mission Planner Menu Items Setting Tips
Note: Please read the Nimbus Manual and Mission planner param.document etc.in the SD card before flying.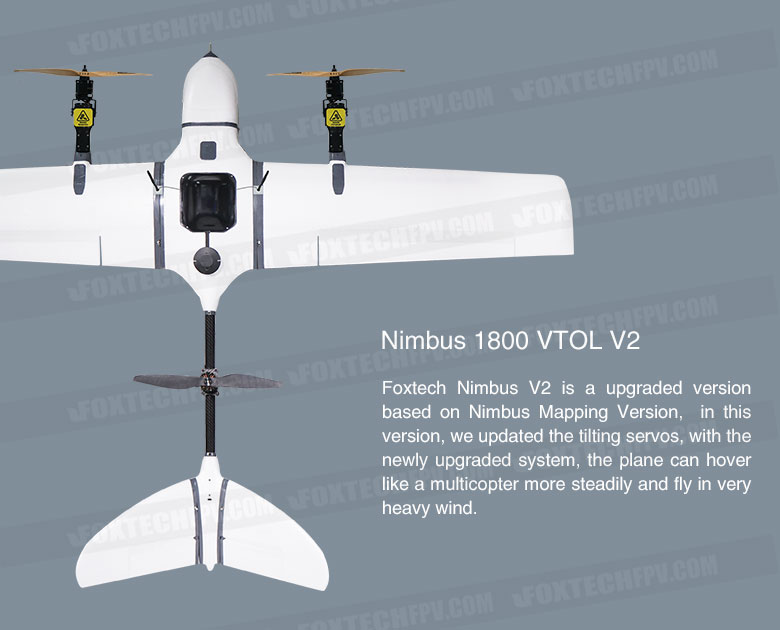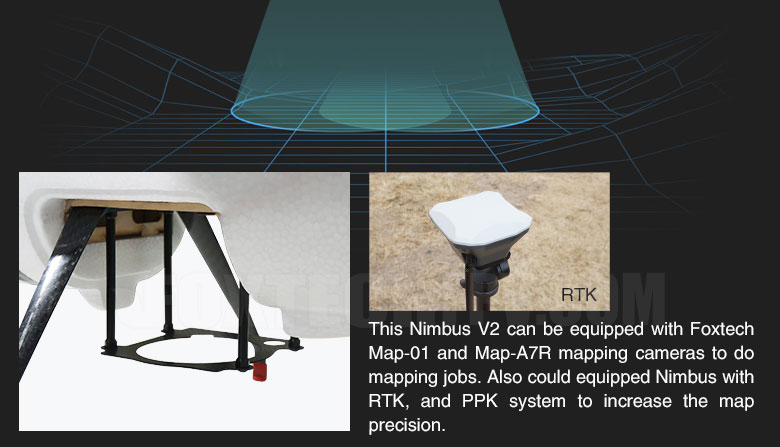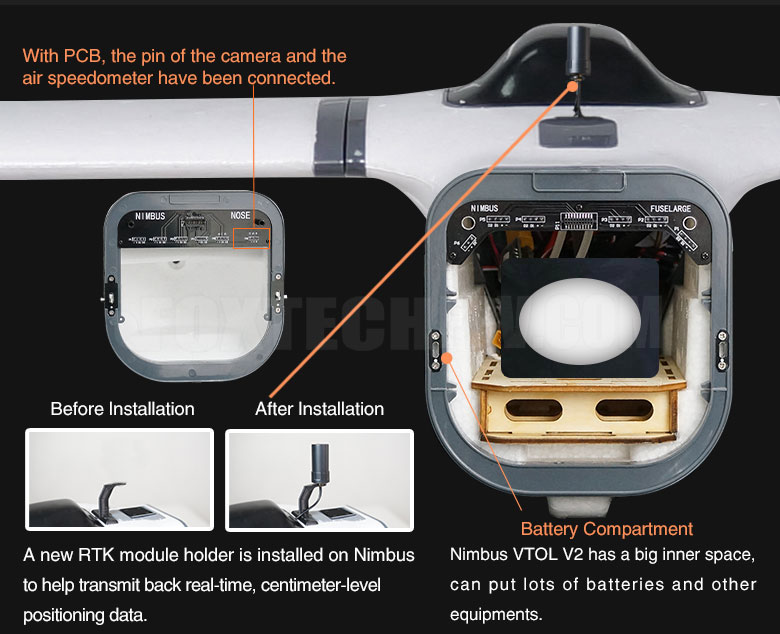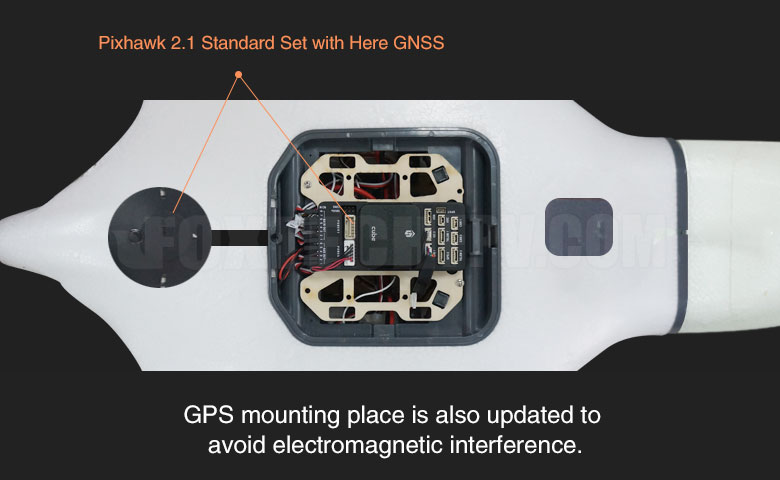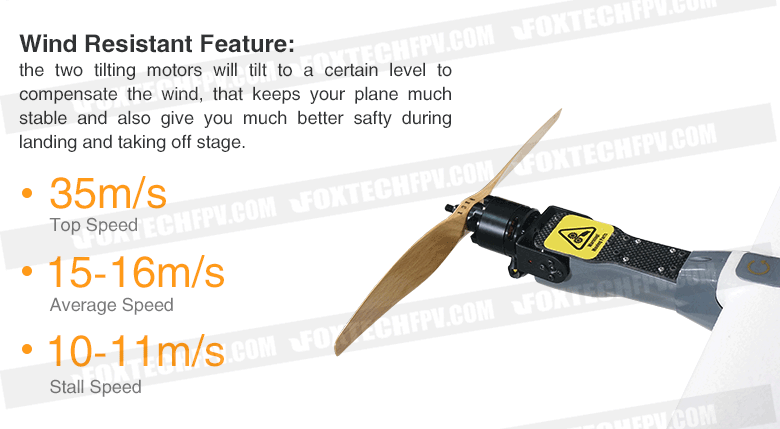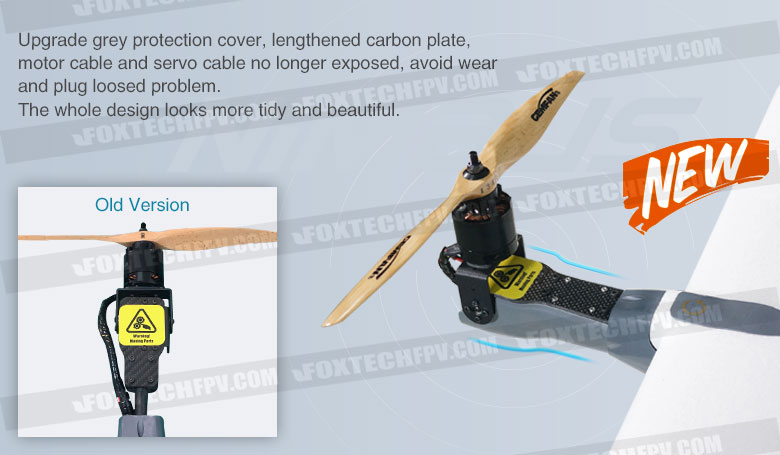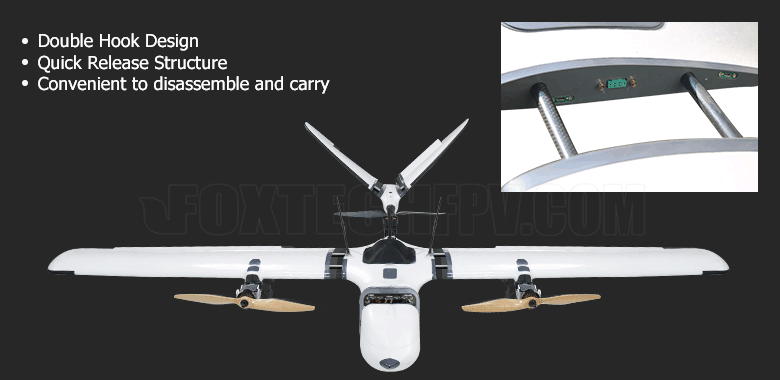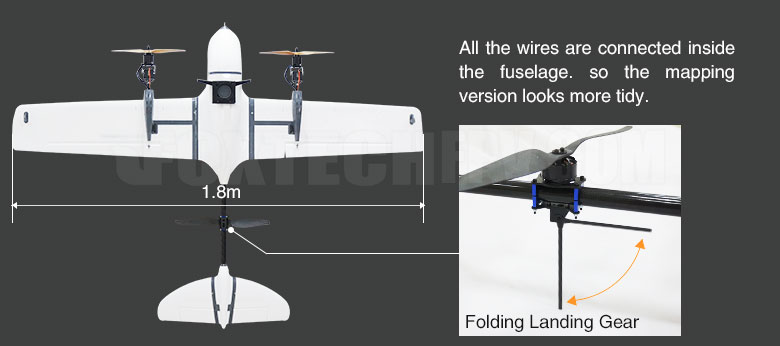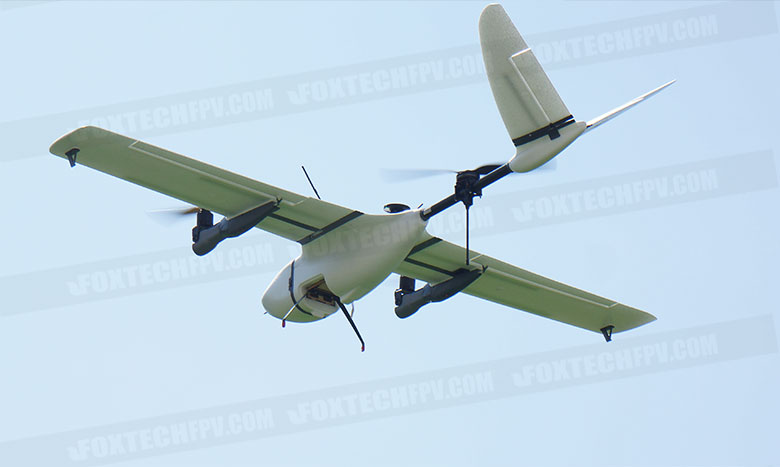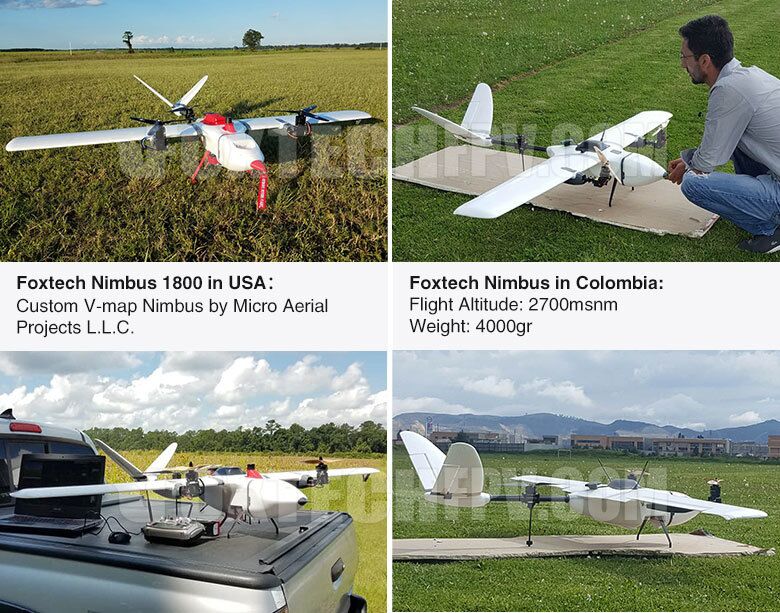 Professional & Just-in-time
Compare Products
You have no items to compare.