FOXTECH Map-A7R Full-Frame Mapping Camera with 35mm Lens-Free Shipping
With this product, you earn
2469
loyalty points.
FOXTECH Map-A7R is a smallest and lightest 35mm full-frame interchangeable-lens camera with 36.8 megapixels, which is the best choice for you to do higher-quality mapping and survey.
This Map-A7R is an updated version, which features high temperature resistance. The weight of Map-A7R is about 232g(lens excluded), and the 35mm full frame lens is only 87g.

Map-A7R is 35mm full-frame camera with 36.4 megapixels, it is a good choice to do higher-quality mapping and survey. Map-A7R mapping camera is a landmark for all cameras. And the new sensor of which has all the elements for world-class images: high-resolution, top sensitivity, extreme dynamic range, unsurpassed detail and low noise. The camera sensor also features higher speed from parallel signal processing and faster signal conversion.
Map-A7R is a Full Frame camera, which can save 30% photos comparing with Map-01 by covering the same operation area. Map-A7R is equipped with 35mm full frame lens with a maximum aperture of F5.6, which is suitable for wide-angle photographs.
With the light weight and small size, Foxtech Map-A7R camera can be easily integrated into UAVS and aircrafts to do mapping jobs. The camera also could be connected with PPK&RTK system to ensure a centimeter-level accuracy of aerial survey through a Hot Shoe signal. Map-A7R also could be combined into a oblique photography camera.
Whether for inspection projects such as bridges, roof inspection and agriculture or for photogrammetry, map-making, Foxtech Map-A7R camera is a good choice for companies wishing to offer high-quality surveys to clients.
Specifications:
Sensor: 35mm full frame Exmor CMOS sensor(35.9x24mm)
Number of Pixels(effective): 36.4MP
Lens compatibility: E-mount lenses
Hot Shoe signal: Supported
Shutter Trigger:High level/low level/PWM
Shutter Speed:30-1/8000sec
Continuous shooting: 4FPS
Storage Card Type: SD/SDHC/SDXC Card/MS
Storage: SD Card(maximum support 640G)
Parameter Setting: Button/US
Data Reading: SD card/USB
Interface: HDMI USB2.0
Power: 7.5-8V
Size: 97x74x34mm
Weight: 232g(lens excluded)
35mm Lens Weight: 87g
Image sensor aspect ratio: 3:2
Image Size (pixels):
3:2 L: 7360x4912(36M),M:4800x3200(15M),S:3680x2456(9.0M)
16:9 L: 7360x4144(30M),M:4800x2704(13M),S:3680x2072 (7.6M)

Your Purchase Includes:
1x Foxtech Map-A7R Mapping Camera with 35mm Lens

Option: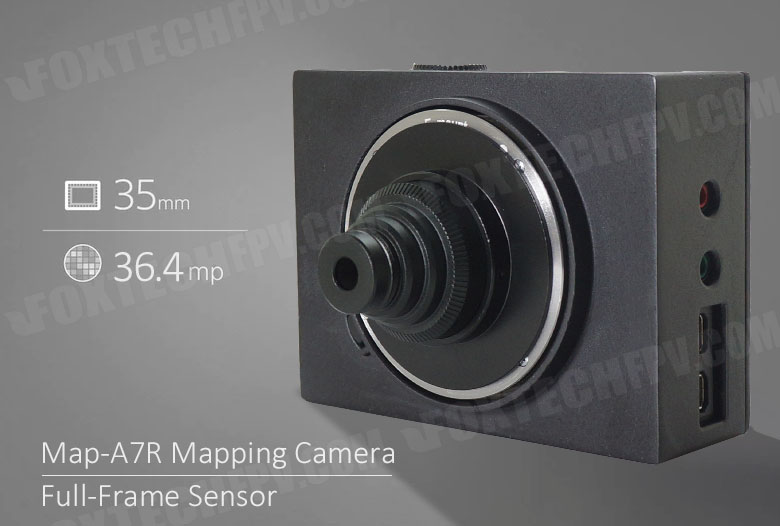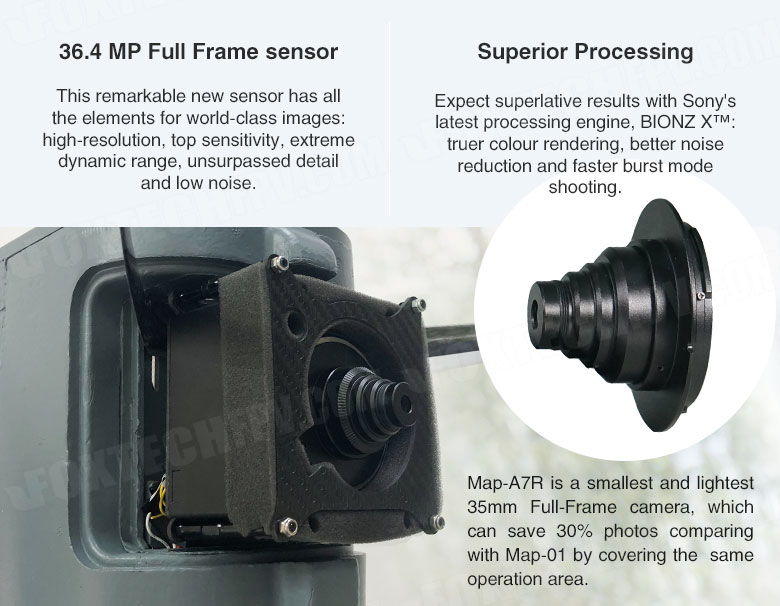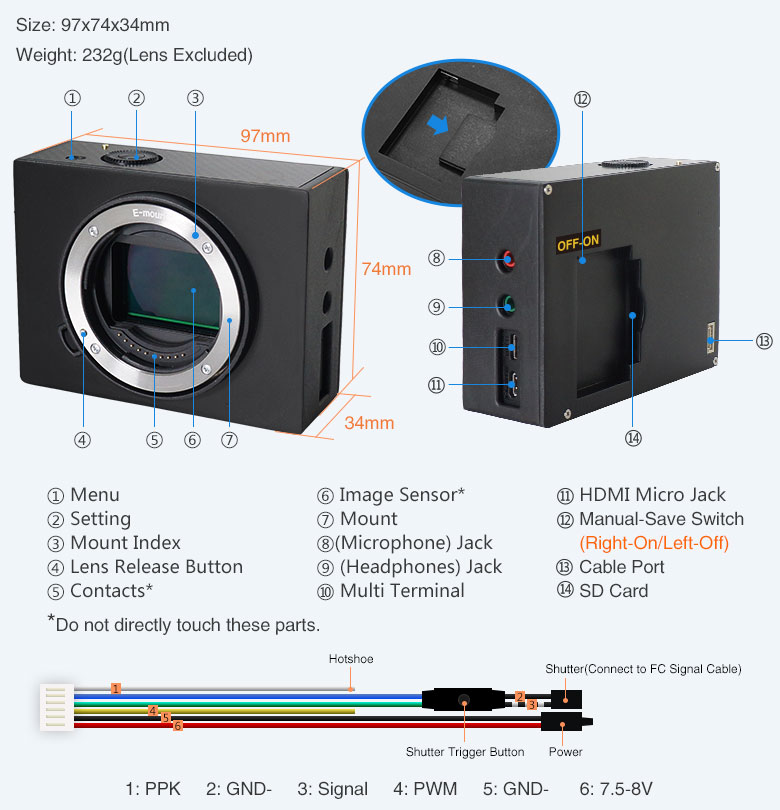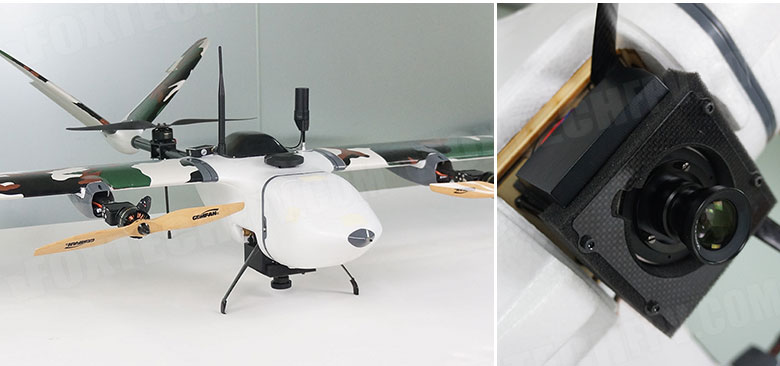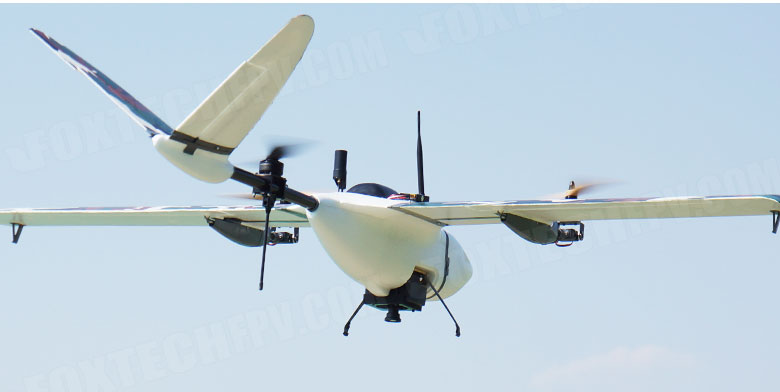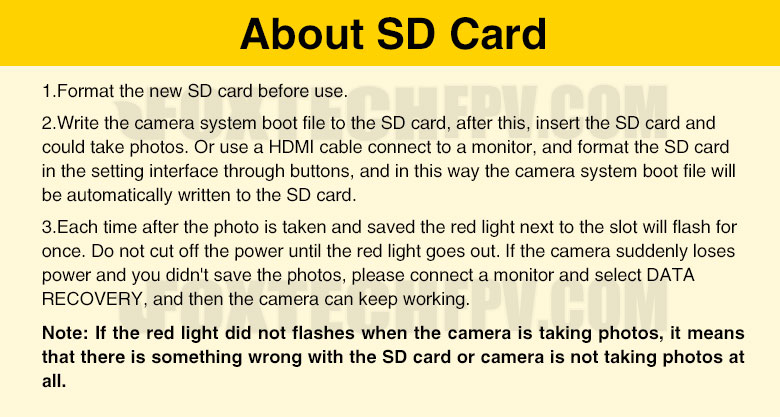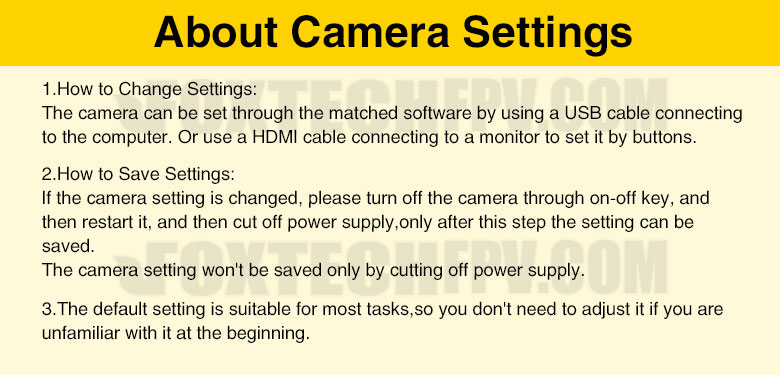 Professional & Just-in-time
Compare Products
You have no items to compare.