Ultra Power UP120AC DUO 2X120W 12A Dual Channels AC/DC Charger
With this product, you earn
88
loyalty points.
UP120AC DUO is a dual channel charger
UP120AC DUO is a dual channel charger, you can enjoy to charge two different kinds of batteries at the same time. With 120W each channel, totally can provide you 240W.
Note: plug for 110V voltage is American standard, and 220V voltage is European standard plug. If you need other plug types, please contact us by live chat or email us at support1@foxtechfpv.com.
Specifications:
Input voltage: AC 110V/220V, DC 11.0-18.0V
Charge current: 0.1-12.0A
Discharge current: 0.1-5.0A
Charge power: 2x120W (240W)
Discharge power: 2x10W (20W)
Balance current: 500mA/cell
Support battery types: LiPo/LiHV/LiFe/LiIon/ (1-6 S)
NiMH/NiCd (1-15S)
Lead Acid 2V-20V (1-10S)
Battery data memory: 10 Profiles
Dimensions: 180x139x60mm
Weight: 1.2KG
Features:
•Terminal voltage control in 4.18V to 4.30V
•Delta-Peak sensitivity (NiMH/NiCd)
•Individual cell balancing charge & discharge
•Battery meter function
•One button control factory setting
•Data storage (10 profiles in memory)
•Two USB Ports for PC Control & Firmware Upgrade
Your Purchase Includes:
1 x Ultra Power UP120AC DUO Charger
1 x Power Cord
2 x Adaptor Board
2 x T Plug Cable
1 x XT60 Cable
1 x Manual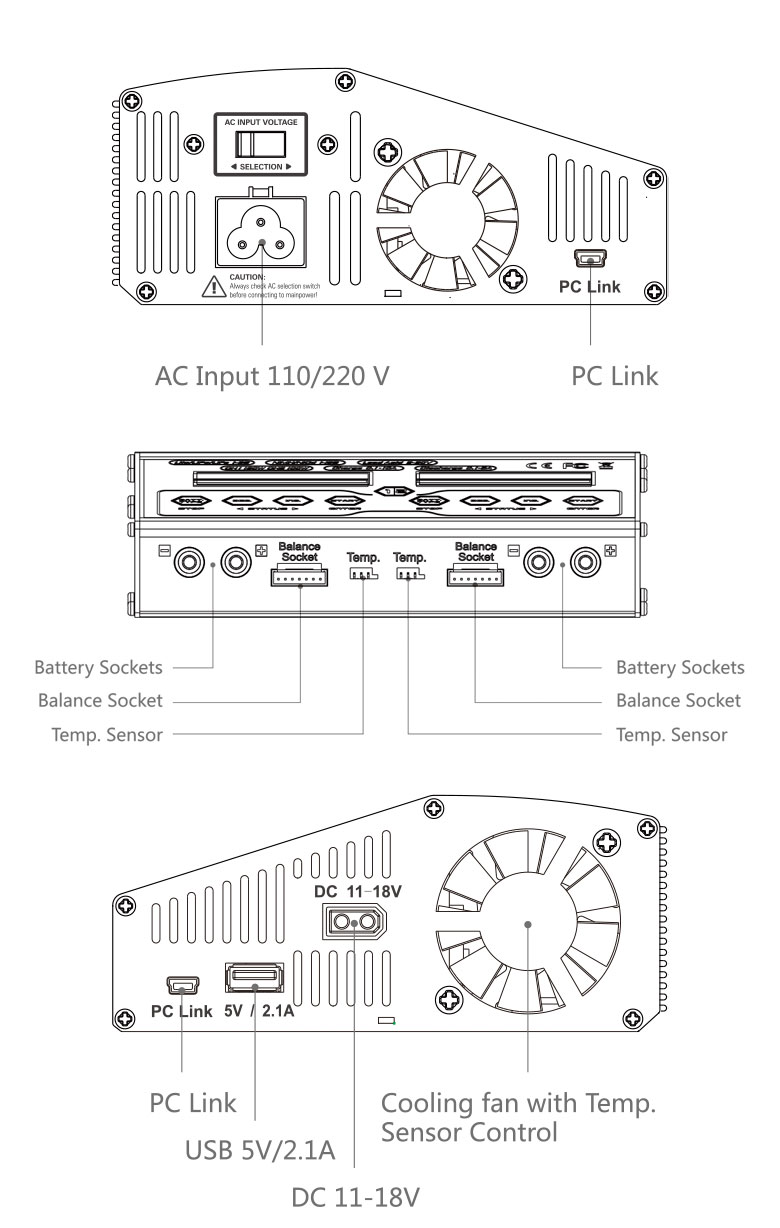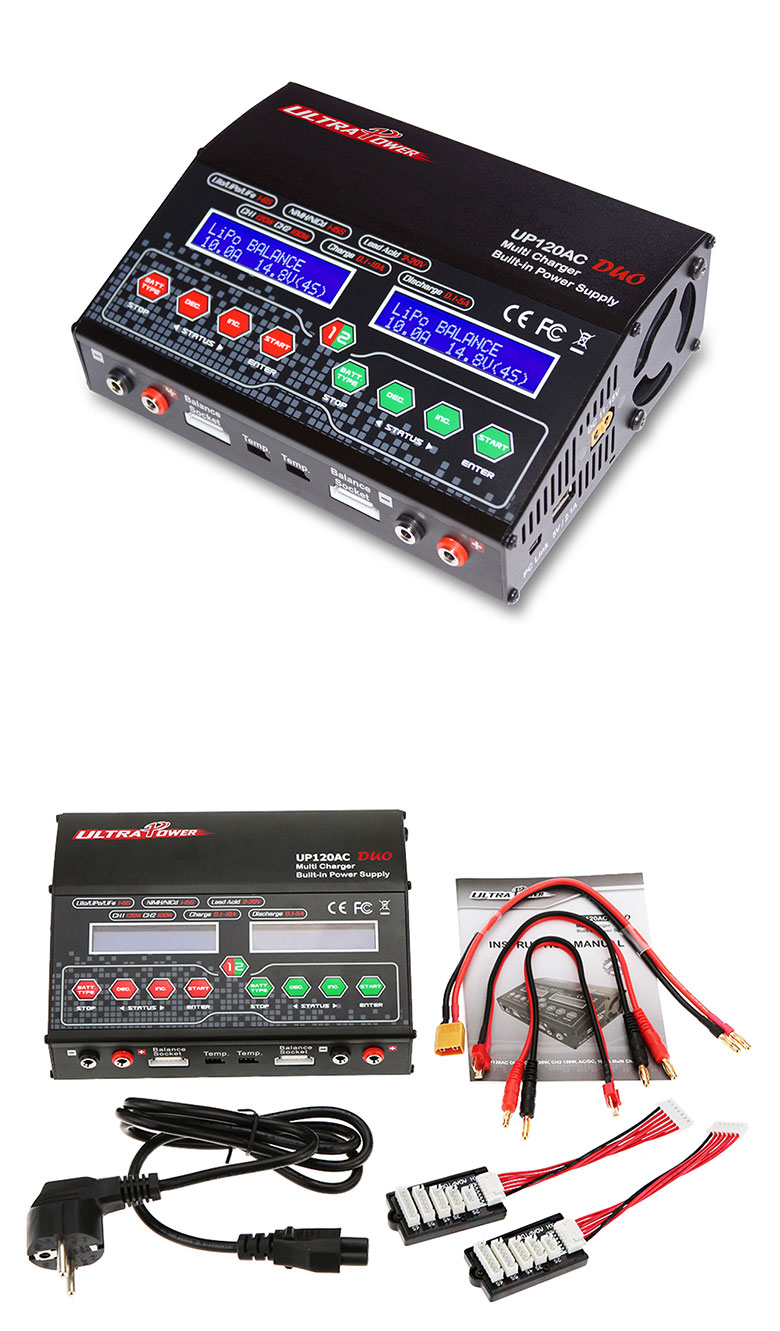 Compare Products
You have no items to compare.